Yorkie911 Rescue is a wonderful group, founded by Heidi Walker, dedicated to rescuing and finding homes for Yorkies and other small breeds. The (501(c)3) organization utilizes its volunteers own homes to foster the rescued pups until a great forever home is found. I was excited to cover its 5th Annual Pet Fashion Show, knowing some of the designers and people participating, but the universe had other plans. With little Jasper, our brand new rescue, having come into our lives the night before, traveling to Long Island from NYC for a full day on his very first day was not the best idea. But, fashion show coordinator, Mary Goodrow, was kind enough to give me an insider's viewof the event, the designers creations and something very special and different they did this year. So, come with me and experience the creative genius of couture dog fashion!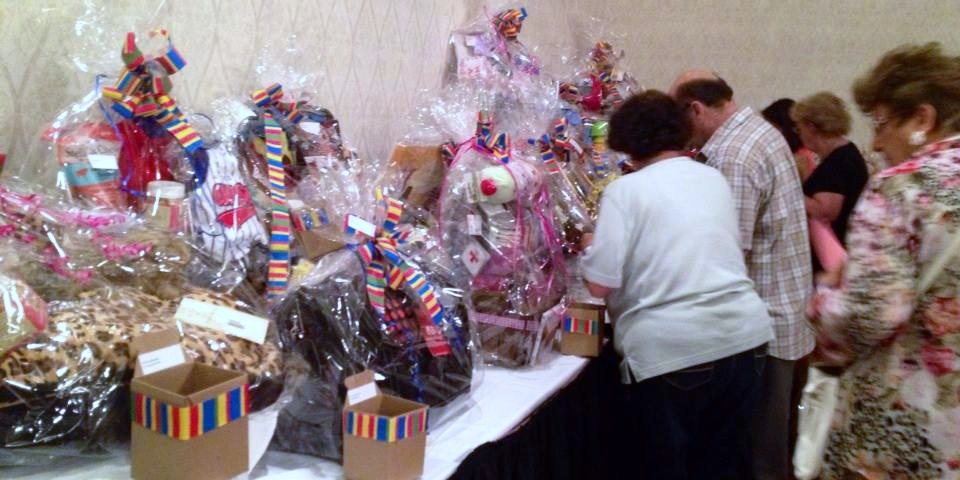 A little background on this impressive rescue group: in just four years, they've housed over 600 dogs! That's over 600 lives saved. They consist of volunteers only and, in someone like Mary's case, full time volunteers. So, all of the money raised from Sunday's event goes to vet care, transport and home care of the dogs they save. That's it.
This year they outdid themselves. There were 70 raffle baskets and 12 grand prizes. I'm told that each raffle basket is enormous, with a minimum value of $150. The Grand Prize can be valued at $500 and up. This year a couple of the prizes included the luxury brand Tumi luggage and gift certificates from Zales, ladies. The event took place in the ballroom of the Upsky Hotel inHauppauge, Long Island; a full lunch was served, doggies were allowed and vendors were present with some interesting wares.
This show is a huge project and Heidi and Mary start working on it in the fall. Each of the three designers chosen this year were asked to create a collection to debut at the event, not before. Outfits began arriving one month in advance, so Mary could fit the Yorkie911 rescues and see who was going to model. This year, 20 were used in the show. The models are adopted rescues, so their new families attend and Heidi and Mary get the opportunity to see how their former charges are doing. And happily, at the end of the event, one of the available rescues, Gucci, was adopted!
The Designers
Valerie Curren of Tuck and Tula: Valerie's milieu is heirloom harnesses that feature antique lace, linen and embellishments. Her theme this year was nursery rhymes and holidays, and these pieces were as intricate and ornate as you can imagine. Whole rhymes were told on the backs of harnesses, including English rhyme "Hey Diddle Diddle" and "Custard the Dragon." A winter wonderland was displayed on another. Mary's little cutie boy, Philly, who she adopted at last year's event, has a Frosty harness created by Curran. As Mary describes, "Valerie's pieces are like keepsakes. You hold on to them forever." You can see more of Tuck and Tula's designs on Valerie's Facebook page.
Janice Craig of Belle Diva Couture: Janice presented a variety of items this year, from her wonderful Fishy Fish harnesses in rich purples and cherry reds. Each one features an aquatic scene or water-themed embellishment. The purple harnesses have embroidered bright, cheerful fish and the red harness is sporting a gorgeous, big sterling silver starfish. I understand Craig also included a black Fishy Fish harness, with a beautiful shell.
Janice also included clever pieces paying homage to Shirley Temple. One, inspired by Temple's famed red and white polka dot dress and hat, was really delightful, with a red and white under layer that gave a buoyancy to the look. That it was worn by the most adorable little Yorkie didn't hurt, either! Philly modeled the Good Ship Lollipop Sailor outfit, another Shirley Temple favorite. A Peruvian Party-themed boy and girl set, featured bold, beautiful colors and great detail. Janice closed her show with a very special and meaningful piece for her; the wedding dress her little Yorkie, Sophie, now deceased, had originally worn in a special North Carolina event to benefit a local rescue organization. This hand-crafted satin bridal gown featured lace overlay, pearls and satin flowers. You can learn more about Janice's designs and purchase on her Belle Diva Couturesite.
Yvette Ruta of Yvette Ruta Luxury Design: Yvette is one of the most prolific of the designers, expanding her collection to include beautiful beds, bedding, even human baby clothes. On Sunday, she didn't disappoint, creating her entire collection in a very chic black and white. Ruta partnered for the show with Susan Howard-designed Hayley's Hats, and many of the outfits included a specially created topper to finish the look. I understand Pebbles, Philly's sister and Mary's other Yorkie, was wearing a special piece Yvette made for her. Ruta closed the show with a gorgeous white day bed, completely dressed in black and white bedding. You can see more of Yvette's designs and purchase here.
The participants challenge…
Every year the Yorkie911 Pet Fashion Show has three contests. But this year, Heidi and Mary went beyond beyond to create one big contest. Participants were required to design something for their dogs with one, ironclad stipulation: it must be made from construction paper. You could embellish the piece with anything you'd like – fabric, plastic, crystals, whatever. I thought that was very creative. It reminded me of a friend who's a human fashion designer, who entered a Charmin national contest and had to create a complete outfit out of toilet paper. I saw some real stand out pieces in the photos, and Mary said they received the most entrants they've ever had. The winner was "The Peacock," created by Teresa Costanzo and worn by her Chihuahua pup, Lollipop. It was an intricate, colorful and wonderful design, made entirely of layers of construction paper. Windows were cut out of the crystal-embellished bodice to expose the green peacock-colored tissue paper underneath. The skirt also featured several layers of construction paper, with tissue paper ruffles and handmade florets arranged to form a design of spirals, with a touch of sparkle. The hem was trimmed in genuine peacock feathers for just the right finish. She'd even designed a matching paper hat with a peacock feather sitting atop. Amazing!
At the end of the day, after the couture creations were peeled off of the pups and they got to play like doggies, Yorkie911 Rescue raised netted over $11,000. Yes, this money will go towards transporting the rescued dogs, getting them proper veterinary care and the expense of fostering them. But the organization had a special goal this year; to be able to buy a new transport van, so they could rescue even more dogs. And, with the help of everyone who donated, they reach it! "We're very fortunate," Goodrow shares. "We have very dedicated volunteers and supporters, and we're really grateful to everybody."
Article as it appeared in Barkandswagger.com *Pictures taken by Terry puntervold